Today I visited my friends at Sightful offices in Tel Aviv, to try their unique product – Spacetop: The World's First AR Laptop.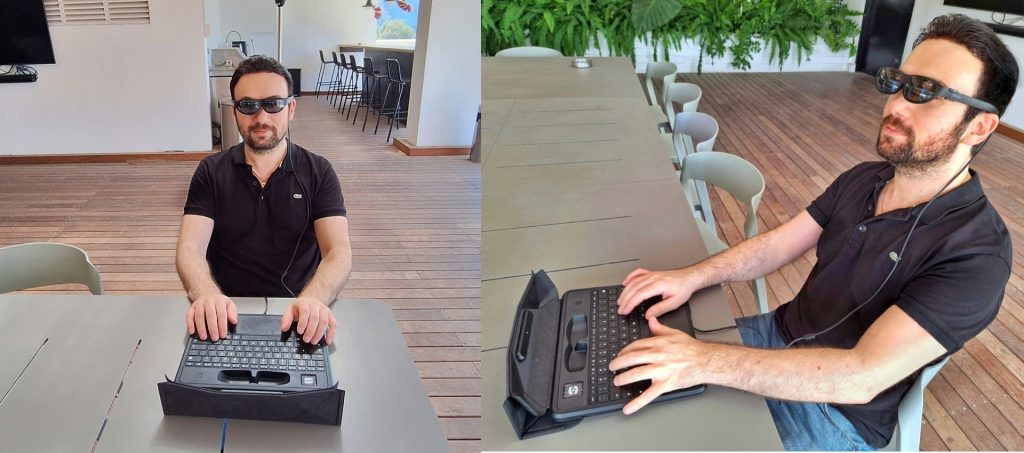 The laptop has an interesting and radical design changes – it has no screen! You've probably seen some headlines about Spacetop (even before they attended AWE), Sightful is an Israeli company founded by Tamir Berliner (Ex-Magic Leap Israel VP & GM) and Tomer Kahan (Ex-Magic Leap Senior Director), so they have a long-time experience in XR & Spatial Computing fields. I think, this could be anoter revolutionary innovation from Israel, AKA "The Startup Nation", and I was excited to try it.100-inch screen
The laptop has a full QWERTY keyboard, a trackpad, webcam, and no screen! Instead, it uses XREAL Light (formally known as nReal) XR glasses to deliver the equivalent of a 100-inch screens. And thanks to some ergonomic and software tweaks, it felt like an improved version from the original nReal glasses I've tried before, meaning the FOV is the same, but even when it's too narrow, it felt like a feature and not a bug, for example – when I looked at the screens I've grouped to my right, it helped me to focus on them, while the screens on the left are fading away. Text readability is sharp and clear, and the window borders are clear and profound.

The OS is an optimized version of Android, with an interesting UX and UI design from a talented team of designers and developers. I really liked the UX&UI design for Spacetop's XR & Spatial Computing work-environment. It's minimalistic, simple and easy to use. The OS runs some work focused WebApps (Google's Workspace, G-Suite, etc.) and some other WebApps. It actually reminds me ChromeOS, but for XR! Overall, it is an impressive and interesting product.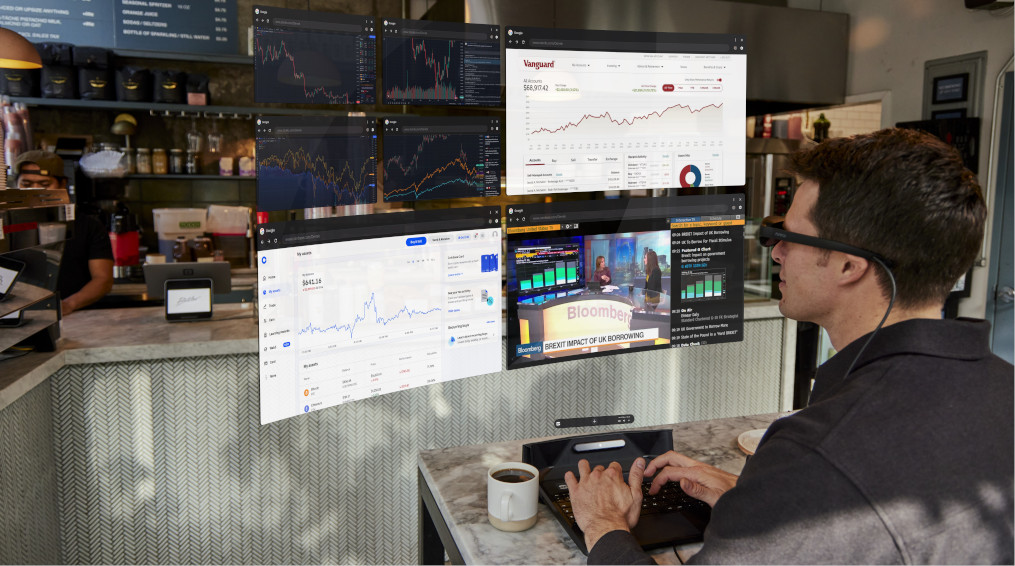 I was also happy to meet one of the PMs – Fade, whom I know from our Highschool days, but havn't met since then. Back then, we were among the 1st Web-designers in Israel using Flash, and even then, he was one of the talented designers in Israel, when we could share our designs, tutorials, and knowledge only on few Israeli popular Online Forums. So, I'm glad to see he's part of the XR Design revolution. Anoter talented friend of mine at Sightful is Yony, who runs VR.IL (the biggerst VR/XR community in Israel, glad to see he's also taking part in the XR & Spatial Computing revolution!
Well done, and thanks to Yony, Fade, Tamir, and the entire Sightful team for the hospitality!